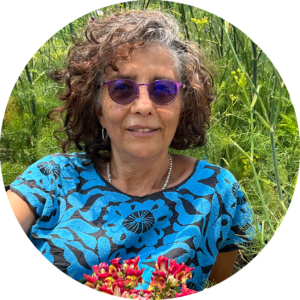 Patricia (Patty) Balvanera is a professor at the Institute for Ecosystems and Sustainability Research at the National Autonomous University of Mexico. She was trained in biology, ethnobotany and ecology. Within large inter- and transdisciplinary teams and research networks, she explores the role of biodiversity in contributing to human well-being, and analyzes the dynamics of social-ecological systems, with emphasis on the role of the way nature is valued as a key underpinning driver of such dynamic. At the local scale, she monitors the dynamics of managed diverse tropical systems, and co-develops more sustainable food systems through transdisciplinary processes with the families of small holders and creatives around the kitchen. At the global scale, she develops conceptual frameworks and monitoring strategies, performs cross-site syntheses and delivers assessments at the science-policy interface. She has co-led several inter- and trans-disciplinary initiatives such as the Scientific Committee of the Program for Ecosystem Change and Society (one of the core Projects of Future Earth), the Ecosystem Services group of the Global Earth Observation – Biodiversity Observation Network (GEOBON-ES), the Mexican Network on Social Ecological Systems and Sustainability, and the Values Assessment of the Intergovernmental Platform on Biodiversity and Ecosystem Services. She is currently the editor in chief of Ecology and Society and is an associate editor of several journals including People and Nature of the British Ecological Society, and Science Advances of the AAAS.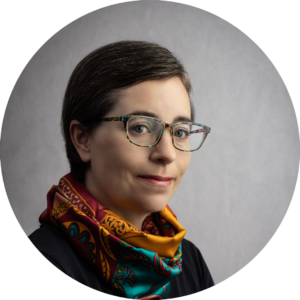 Professor Yvonne Buckley is an ecologist and the Professor of Zoology at Trinity College Dublin, a Member of the Royal Irish Academy and Academia Europaea, an Irish Research Council Laureate and was awarded the British Ecological Society President's medal (2021) and BES award (2022). She has highly cited papers in conservation, ecology, zoology, botany and agricultural sciences. She is a Senior Editor for Journal of Ecology.
Prof. Buckley is an ecologist with expertise in environmental decision making, conservation, natural capital management and population ecology. She co-directs Nature+, the Trinity Centre for Biodiversity and Sustainable Nature-based Solutions. She leads a team of researchers and students seeking to understand the fundamental drivers of animal and plant population processes in a rapidly changing world. She uses these discoveries to provide support for environmental decisions in the areas of biodiversity conservation, invasive species management, climate change and habitat restoration. She was the founding President of a learned society for ecologists in Ireland, the Irish Ecological Association, served as chair of the National Biodiversity Forum, providing advice to government on biodiversity strategy (2015-2021). She also provides advice to the Climate Change Advisory Committee through membership of the national Carbon Budgets Working Group and is a co-Chair of the All Island Climate and Biodiversity Research Network. She is a monthly science columnist for the Irish Times and a Director of both Dublin Zoo and the National Biodiversity Data Centre.
Professor Buckley is originally from North Cork in Ireland and received a B.A in Biology (1st class) from Oxford University and a Ph.D. from Imperial College London (2002). She worked at Imperial College London, the University of Queensland and CSIRO Sustainable Ecosystems, Australia before joining Trinity College Dublin in 2014.
Gentile Francesco Ficetola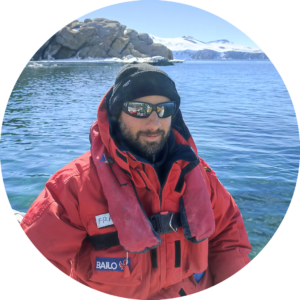 G. Francesco Ficetola is a researcher combining multiple approaches (field activities, landscape ecology, macroecology, evolutionary ecology and environmental DNA) to improve knowledge on biodiversity. His research focuses on the determinants of biodiversity patterns, and on the long-term effects of human activities at multiple scales. He has a special focus on the conservation of amphibians and reptiles, which are among the most threatened animals.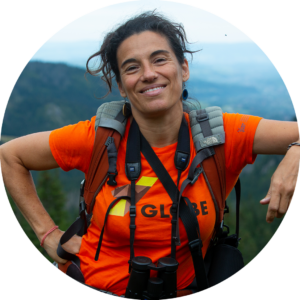 Nuria Selva is a conservation biologist and Professor at the Institute of Nature Conservation of the Polish Academy of Sciences in Kraków. Her research deals with the impacts of global change on species, communities and ecosystems, with a particular focus on forest conservation, large carnivore ecology and management, and roads as drivers of global change. She conducted her PhD in Białowieża Forest on the role of scavenging in vertebrate communities. An important part of her work has focused on evaluating conservation actions and policies. She has advocated and provided scientific support for the protection of Białowieża Forest and launched the Roadless Initiative together with her colleagues at the SCB-Europe Policy Committee. She is a member of the IUCN/SSC Large Carnivore Initiative for Europe and the Bear Specialist Group and has served at the SCB Europe-Board of Directors.