ECCB 2024
7th European Congress of Conservation Biology
"Biodiversity positive by 2030"
17-21 June 2024 – Bologna, Italy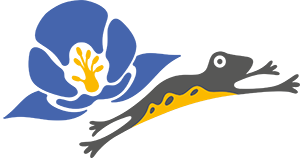 CONFERENCE THEME
The European Congress of Conservation Biology (ECCB) is a series of professional meetings organized by the Europe Section of the Society for Conservation Biology (SCB). ECCB aims to facilitate the exchange of conservation science and nature conservation practice and policy to promote the conservation of biological diversity in Europe.
Our Theme
The 7th ECCB will focus on biodiversity positive by 2030.  This theme presents a positive message and a call to action towards the conservation of our planet's biodiversity.
Despite the challenges we face in preserving our natural world, we have made significant strides in recent years toward achieving our goals. We have seen the establishment of new protected areas, the reduction of carbon emissions, and a growing awareness of the importance of biodiversity for our survival and its intrinsic value.
This congress provides a platform for researchers, policymakers, and practitioners to share knowledge, exchange ideas, and collaborate toward achieving a sustainable future. By working together and taking action, we can make significant progress in conserving our planet's biodiversity and achieving a positive biodiversity world by 2030.
Join us in this journey, and read more on our website.
If you want more information regarding ECCB 2024, subscribe to our newsletter!
NEWS
Constanza Pellissero
We are excited to announce that the call for Symposia, Workshops, and Training Courses for the 7th European Congress of Conservation Biology (ECCB) 2024 is now open! ECCB 2024 will be a prominent gathering [...]
riccardo
Dear colleagues, we are happy to say that we are working to bring a new, beautiful experience to the European Congress of Conservation Biology, ECCB! This time, we will meet in [...]

Bologna, Italy
La Dotta, la Grassa e la Rossa (The Erudite, the Fat and the Red)
These nicknames describe the city of Bologna in all its important aspects, such as history, cuisine, and beauty.
La Dotta – The Erudite: The city has been a major urban centre for centuries, and it was here that the oldest University (as we know them today) was founded, in 1088. Here studied an illustrious list of alumni, such as Dante, Petrarch, and also contemporary personalities such as Umberto Eco.
La Grassa – The Fat: in Italy, every region, every city, and every house has its tradition and typical dishes. And Bologna is often considered an Italian culinary capital for its unique cuisine, which grew and still grows, not only thanks to the local tradition but also because of the constant exchange with other cultures thanks to the big number of students who attend the University.
La Rossa – The Red: surrounded by nature, Bologna's red roofs are characteristic. Moreover, the red refers also to the 900s history of Bologna, which is famous for the anti-fascist resistance of its citizens.
CALLS
July 2023 – Call for Symposia, Workshops and Training Courses opening

September 30th, 2023 (23.59 CEST): Call for Symposia, Workshops and Training Courses closing

October 20th, 2023 – Notification of acceptance for symposia, workshops and training courses

November 1st, 2023 – Call for abstracts opening

January 15th (23.59 CEST) – Call for abstracts closing

February 2024 – Notification of acceptance for abstracts
REGISTRATION
December 15, 2023 – Registration open

March 2024 (midnight CET) – Authors' registration closing

March 2024 (midnight CET) – Early bird registration closing

May 2024 (midnight CET) – Regular registration closing

June 17 – 21, 2024 – ECCB 2024 Conference dates